Summary Of Our Company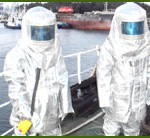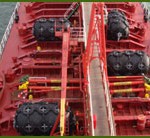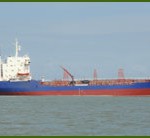 THACOS MARITIME CO., LTD
Our company was founded in 2004. We are legally registered at SEAFARERS DIVISION, YANGON, MYANMAR. We have recruited Seafarers in various ranks and arranged employment on board with overseas shipping companies; e.g;
> DY MARINE CO., LTD (G.C, CONTAINER, TANKER VESSELS FROM KOREA)
> LEN CHEN NAVIGATION CO., LTD. (TANKER VESSELS FROM TAIWAN)
> OCEAN GROW CO., LTD. (G.C, CONTAINER, TANKER, BULK FROM TAIWAN)
> EVER GENIUS INTERNATIONAL INC.: TAIWAN (G.C, PASSENGER, CONTAINER OIL TANKER VESSELS)
> MARINE FUTURE CO., LTD. (G.C, CONTAINER, TANKER, BULK,KOREA)
> AQUARIUS MARITIME PTE LTD.SINGAPORE (BULK,TANKER,VESSELS)
> TOTAL MANAGEMENT OF MORE THAN(1000) CREWS ON BOARD(55) VESSELS WITHIN ELEVEN  YEAR (2004-2015)
Our seafarers are eligible and qualified with IMO approved Certificates and most seafarers have adequate sea service.
Moreover, our seafarers are hardworking, sincere and reliable for their assignments. Our seafarers apply their skills through sufficient experience according to their specific ranks.
> Certificates to be held relating with their ranks.
| | |
| --- | --- |
| Korea Time | Myanmar Time |
| Taiwan | Singapore |